Smooth and speedy.
We react to customer needs throughout the entire country regardless of the quantity.
Our first priority is customer satisfaction and we try to make proposals to our customers. The physical distribution department is prepared to respond an urgent order and a small shipping throughout the country.
Reaction to the Customer Needs
We are working on the improvement of the quality of products, the form of packaging, and other things related to the physical distribution according to the customers' various requests, all based on our fundamental policy.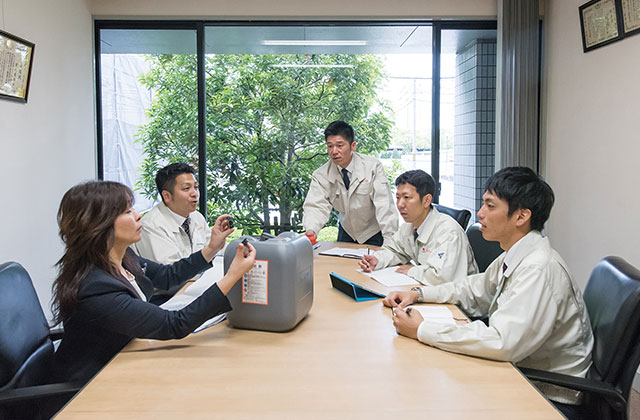 Information for Making Proposals
We collect information from various fields. Moreover, we accumulate the information and share with customers to make good proposals.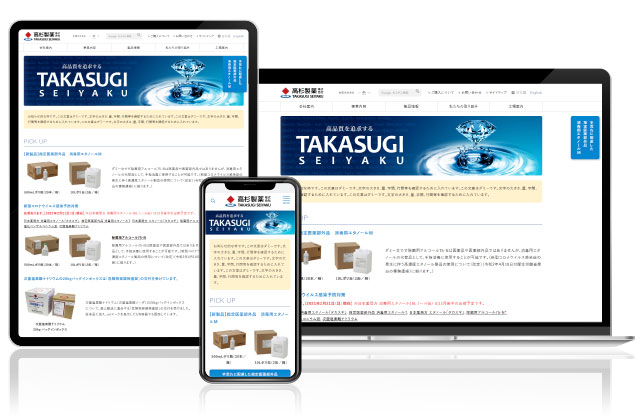 Shipping Container for Liquid Products
We recommend customers shift from a polyethylene can to a 1m³ container for efficiency and safety during the shipment when the user purchases large quantities at one time.
Small Shipping / Nationwide Delivery
We manage small quantity orders by establishing an original system of mixed loading and by using route delivery transportation companies.
In addition, we have distribution bases in major cities in metropolitan area and southern Kyushu area. These bases help us to deliver to customers effectively.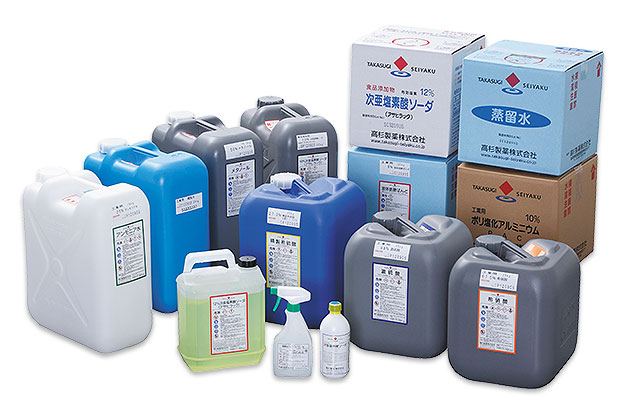 Quick Delivery
In some cases, we can deliver our products within a few days of the receipt of orders.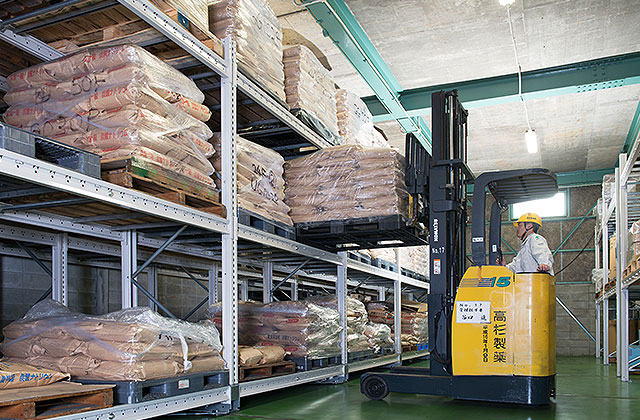 Safe Transportation
Our products are transported with a safety first motto. We perform preventive maintenance and safety checks of containers, and focus on safe driving.